Plans for a new biomedical facility and program at Del Mar High School were also in the works, but Wheelehan said high building costs prompted the district to pull back temporarily.

"We went ahead and put that out to bid," said Wheelehan. "The bids were way higher than the architect's estimate, and so we felt that it was better to hold off on that one, to sharpen the pencil and rebid it."

Students and teachers have been the main beneficiaries of these changes.

Prospect High theater arts teacher Kurt Meeker chairs the school's performing arts department.

He came to the district in 2004 after four years at Gilroy High School under Principal Robert Bravo, who became CUHSD's new superintendent in 2016.

Meeker said one of the things that drew him to Prospect High was the opportunity to build a more comprehensive theatre program.

Meeker's new classroom at Prospect adjoins a workshop where his theatre students can create and build their own sets.
The arrival of a new performing arts center via 2006's Measure G bond had an immediate impact on his approach to teaching as well as the learning of his students.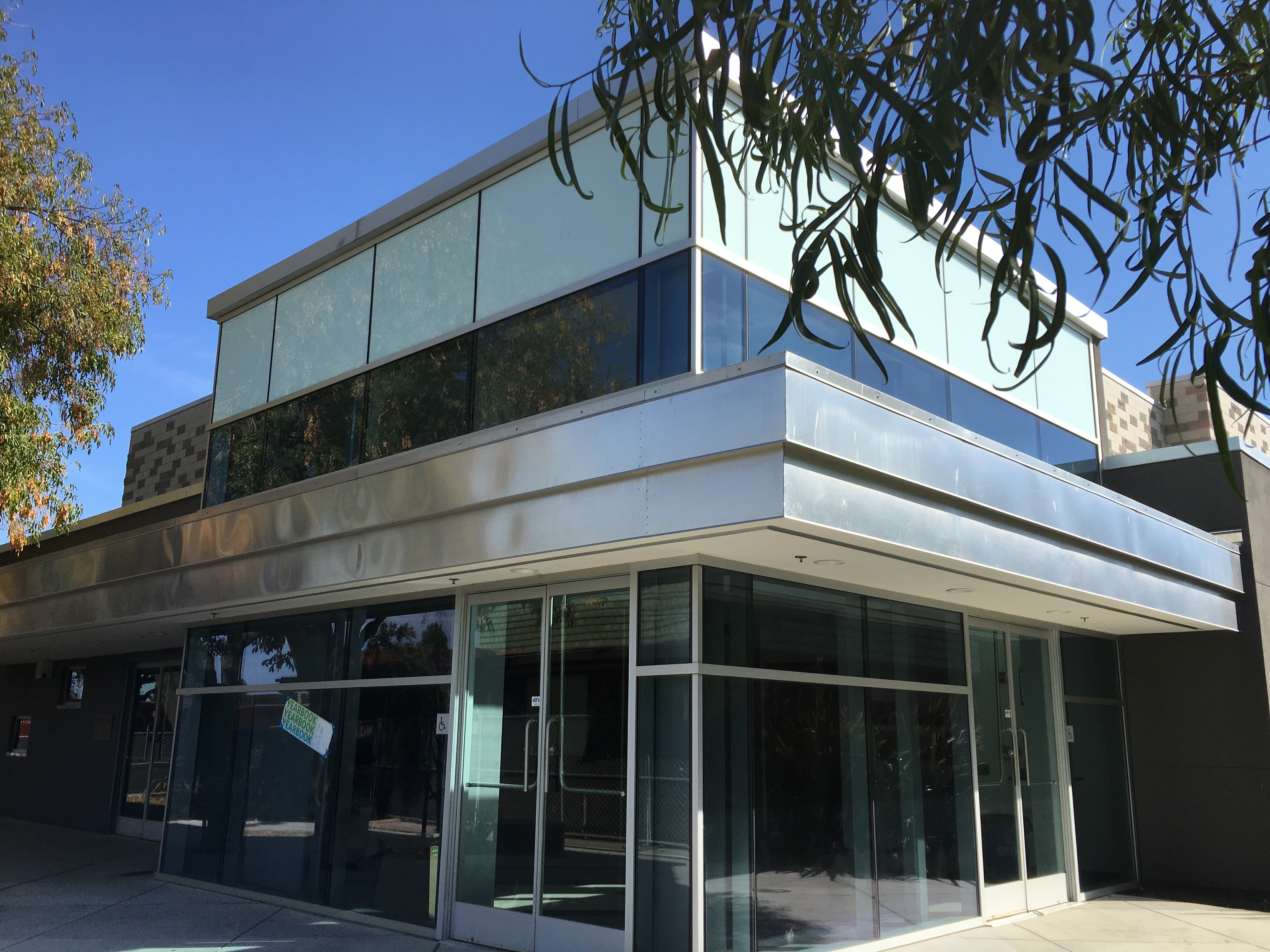 "We're looking at productions now that are more professional, and that the audience comes into a building that is dedicated to theatre, and this is a space that is clearly set aside for theatre and theater only. It makes a different set of expectations for the students and for myself as well. . .We are in a first rate theater, and we need to have a first rate production, and so my teaching goes to that as well where we're really preparing students to be strongly successful in what could be a professional situation."
The new building also facilitated the emergence of a new curriculum in the theatre arts program, one that hadn't been possible before.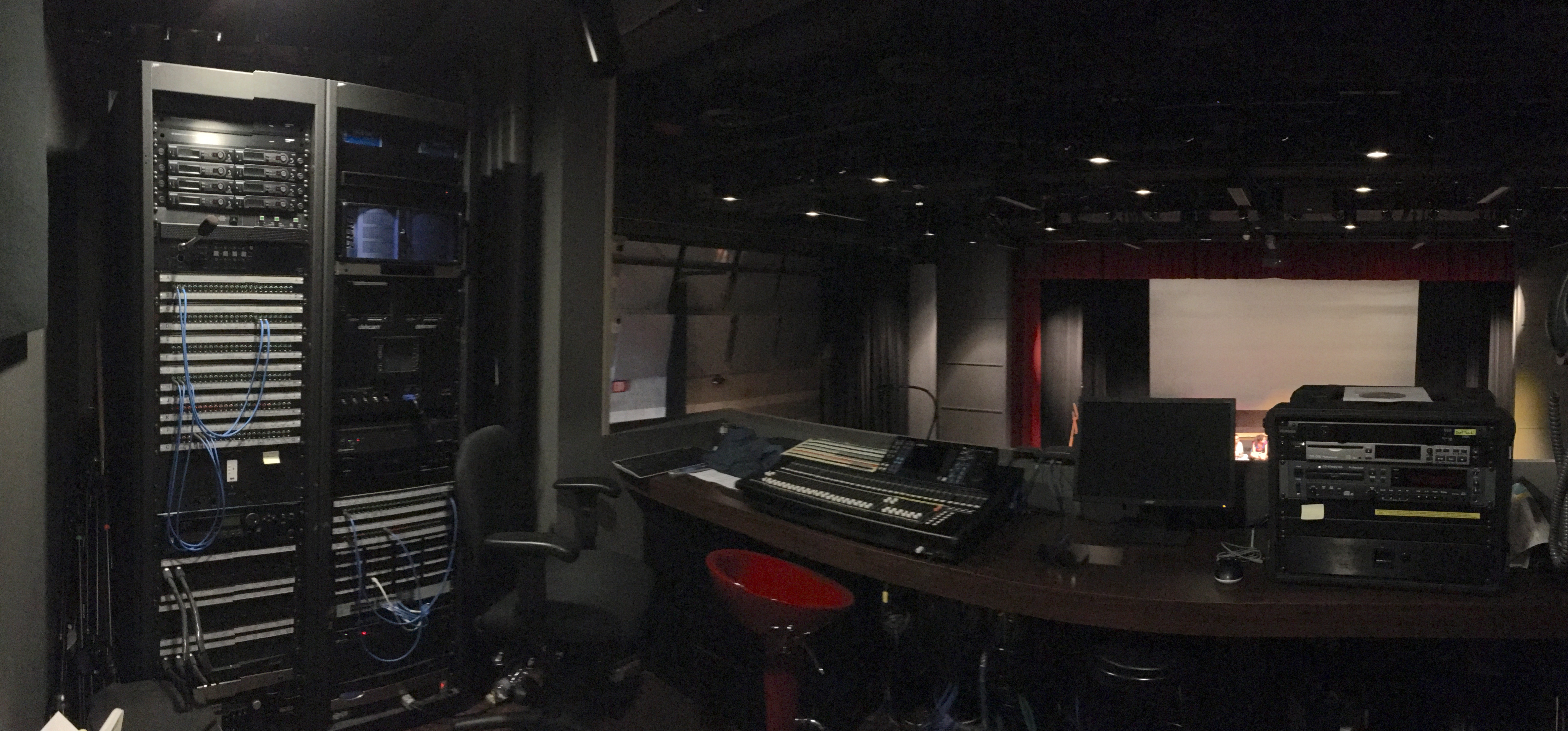 "The technical infrastructure of the theatre is honestly state of the art as far as theatre is concerned," said Meeker. "Lighting system and the sound system are first rate, and I'm able to train students now on equipment that if they go forward from high school into college or into the industry they'll have some background in the kind of instruments and control systems that they'll be encountering in the professional world, so we're actually training students now to be successful beyond high school as far as theater is concerned, which was something that really wasn't possible as far as the technical things were concerned before."
Is there a connection between school facilities and student learning?
Gaffney certainly thinks so.
"These environments are all about the correlation between environment and student success and the belief that these spaces demonstrate respect to students. It's an intangible, but I think that students really feel that. It tells students that you have pride, and that you believe in them, and you want them to have the best that's possible for them."
The State of California may agree.
School climate or quality of life on campus is now one of the measures the state looks at as part of every school's Local Control & Accountability Plan (LCAP).
Either way, Kurt Meeker sees a clear difference.
"I think that theater prior to the opening of the new buildings was seen as something that was part of the school culture, but it was not something that was of great interest to most of the population on campus, and that's not only students but the rest of the faculty as well. With the new building, we're seeing much greater involvement from students and especially from faculty. People want to come see the shows. The building is probably mostly responsible for that initially, but it's just a comfortable place to go watch a show, and the level of performance has increased, and the technical expectations have increased to the point where we're able to satisfy a lot of people in a lot of different ways, and the work becomes much more satisfying for the students involved as well."