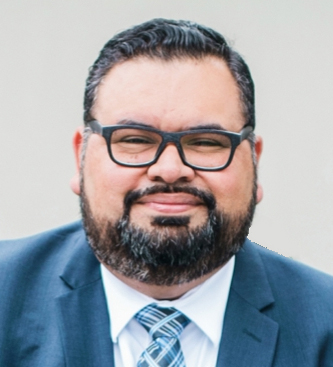 Dear Parents and Guardians:
You and your child are entering the next phase of your student's educational development. As you know, parental involvement is critical to student success. In addition to welcoming you to the Campbell Union High School District (CUHSD), I want you to know how much our staff looks forward to your active participation. Together we can achieve academic and personal success for each member of the Class of 2021.
As Superintendent, I urge you to acquaint yourself with the outstanding programs each of our sites has to offer. It is natural for students and parents to look forward to high school with both excitement and some apprehension. We are here to help you enjoy the feeling of growth and accomplishment that the high school experience has to offer. The closer we work together as partners in your student's learning, the more meaningful the high school experience will be.
Our policy on intradistrict transfers (transfers within our district) allows your student to attend the high school where you reside or to request a transfer to one of our other schools. Transfers will be granted based on school capacity. If requests exceed a site's capacity, priority will go to siblings of current students. After that, transfers will be granted through a random, unbiased lottery. Applications are available at each high school and the district office.
At this time, two
Free Zones
exist for Leigh and Branham only. If you reside in the White Oaks/Hogue Park area (Free Zone #1), your residence school is Leigh. If your option is a transfer to Branham, you must apply for the intradistrict transfer. If you reside in the area south of Blossom Hill/East of Camden Avenue (Free Zone #2), your residence school is Branham. If your option is a transfer to Leigh, you must apply for the intradistrict transfer.
On behalf of the CUHSD Board of Trustees, each high school principal and staff member, we look forward to meeting you and your student.
Sincerely,
Robert R. Bravo, Ed.D.
Superintendent
The Transfer Window For the 2018-2019 School Year Is Now Closed
You may submit your transfer request by any of the means noted at the bottom of this page.
These late submissions may not be reviewed if it is deemed our district is impacted.
Should that status change, late submissions will be reviewed and if a student is granted the transfer a letter will be sent via US mail.
Requests not granted may not receive any notice.
Once each year during the transfer request window as noted above, the parents/legal guardians of students who live within the boundaries of the Campbell Union High School District may complete an application (available below) to request a transfer to any other Campbell Union High School District school for the upcoming school year. These are called Intradistrict Transfers and will be granted as long as space exists within the school requested for a new student. Please note the following:
For Incoming 9th Grade Students
Your resident middle school will have information available for 8th graders transitioning to high school in January or February for the upcoming school year. This will be a time to enroll your student at your resident high school and select classes.
For students currently in alternative education programs, identify and contact your would-be resident middle school to participate in their high school transition process and date(s).
Beginning December 1 and continuing through January 31st at 4:30 pm., students living within the Campbell Union High School District who wish to attend a school outside the district must complete a CUHSD Interdistrict Transfer form (see below) during the transfer request window period as noted above.
*****************************************************
Students living outside the Campbell Union High School District who wish to attend a school within our district must initiate an Interdistrict Transfer request at the school district where they reside.
Submission does not guarantee approved acceptance.
Notifications will go out via US mail in March. Please do not call the district office to check the status of your request until after April 1st.

Residency verification will be performed at the school site as part of the enrollment process.

Any approved transfer

may be cancelled at any time

subject to falsification of information stated on the permit application, unsatisfactory grades, attendance or behavior. A review of the above conditions will be performed at each 6 week grading period.
Per AR 5117 -- Please be advised of the following necessary conditions should an Interdistrict Transfer be granted:
Transportation to your school of transfer must be provided by you.
Good attendance, behavior and proper level of effort to studies will be expected of your student.
The transfer is good for the current year and the permit to attend will expire at the end of the same school year.
Interdistrict Transfers must be renewed every year at the initiative of the parent or legal guardian.
Renewal is subject to approval.
Transfer may affect athletic eligibility.
Form Submissions and Contact Information
Please return ALL completed forms to:
Campbell Union High School District Office
3235 Union Avenue,
San Jose, CA 95124
Attn: Transfer Request
Intradistrict Application Submissions:
intratransferrequest@cuhsd.org
Interdistrict Application Submissions:
intertransferrequest@cuhsd.org
To: (408) 558-3006 "Transfer Request"
Or call (408) 371-0960 x2076