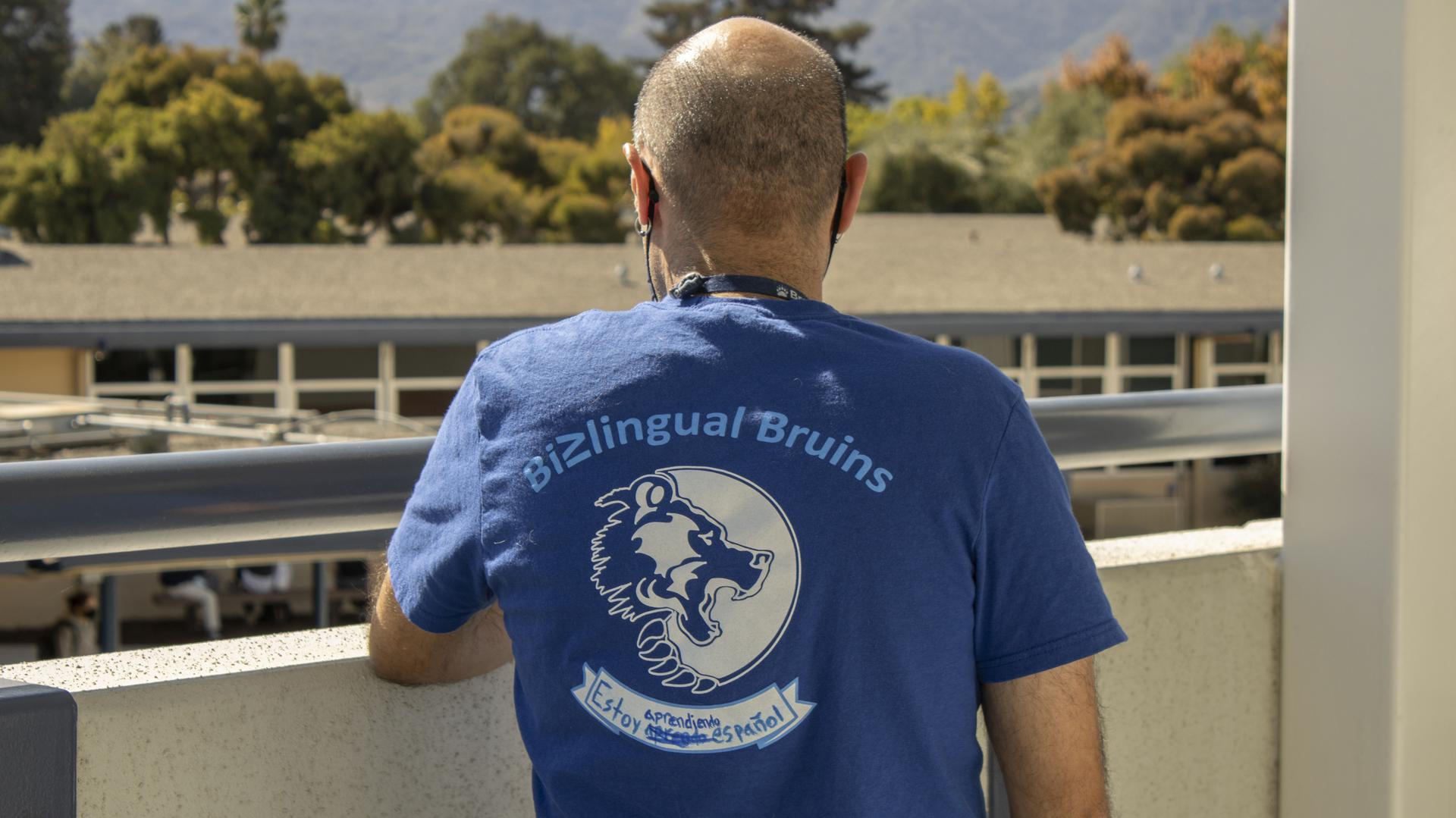 Branham High School students are working to make school events more accessible to multilingual families this year by joining the Bi≥lingual Bruins - a program where students gain real-life skills translating at school events while also offering the entire Branham community a welcoming environment at all school events.
In the words of Carl Ponzio, Bi≥lingual Bruins Program Director, "Bi≥lingual Bruins was started to help build community. We have students from all backgrounds in our community and we've also been trying to reach out to families from different backgrounds. To create an equitable and antiracist school environment we need to create accessible spaces for our families. We can do this by getting everyone involved and making sure multilingual students and families know they belong on our campus even if they don't speak English."

The message has resonated with students as current Bi≥lingual Bruins can translate in 11 different languages - Farsi, French, Russian, Arabic, Korean, Vietnamese, Mandarin, Japanese, Hindi, Portuguese, and Spanish. So far, Bi≥lingual Bruin have assisted in translating at the English Learner Advisory Committee meeting held earlier this month and are scheduled to interpret at a number of events throughout the year.
Other schools throughout the District have created and held similar spaces in the past. The model presented by our schools with these programs and the creation of the new Bi≥lingual Bruins program reinforces the commitment CUHSD has in providing welcoming and accessible community spaces for all CUHSD families as we return to in-person learning.